Silicon Materials Workshop
4th Silicon Materials Workshop and
11th International Workshop on Crystalline Silicon for Solar Cells
NEW DATE! September 14th -16th, 2020, Lisbon, Portugal
for more information and registration: http://cssc11.campus.ciencias.ulisboa.pt/
Scope
This year, and for the second time, we offer the participants of the SiMat and CSSC workshops a joint and unique event hosted by the University of Lisbon in Portugal, from April 20th to April 22nd 2020. The CSSC workshop is focused on the silicon material and the substrate with strong attention on crystallization. The SiMat workshop focuses on the interface between silicon materials and cell and module technologies. Combining the two workshops will create a fantastic opportunity to exchange knowledge and insights between industrial and scientific participants from the two communities. The program will include invited and contributed oral and poster presentations in addition to several open forum discussions on selected topics .
Welcome to a unique silicon for photovoltaics event in Lisbon!
Topics covered at the workshop are:
• Fundamental materials science related to crystalline silicon solar cells
• Silicon feedstock technologies
• Crystallization of multicrystalline, quasi-mono, monocrystalline silicon
• Advanced wire sawing and emerging kerfless technologies
• Novel materials and processing for advanced cell architecture 
• Impact of silicon material to performance of cell, module and PV system
• Degradation phenomena related to silicon materials on cell and module performance (e.g. LID, LeTID, PID, hotspot, etc.)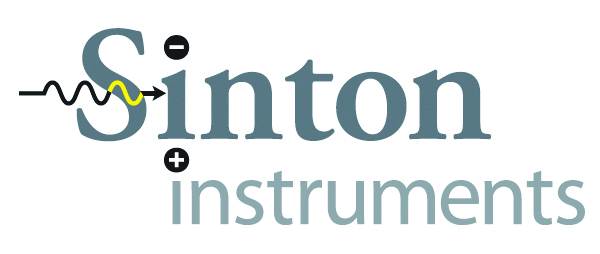 Deadline: December 16th, 2019

The Scientific Committee invites you to submit your latest and best results as an abstract for combined 4th SiMat and CSSC-11 workshops.
Authors of selected abstracts will be encouraged to publish their results in Solar Energy Materials & Solar Cells. Authors who wish to pursue this option must send up to two additional pages with complementary results to the abstract, including a brief description and interpretation, for assessment. Text must come with the same format as the abstract, as an additional file.
Authors are requested to submit the abstract by e-mail to the CSSC-11 & SiMat joint event no later than December 16th, 2019.
Submit to: info@siliconmaterialsworkshop.com or cssc11abstracts@fc.ul.pt your latest research results in science and technology of crystalline silicon related materials for solar cells no later than the deadline.
More information at www.siliconmaterialsworkshop.com or www.cssc-workshop.com
It is strongly recommend to submit new and preferably unpublished results related to the Workshop topics.
The abstract should fit one single page and have the following format:
Paper size: A4.
Margins: 3.0 cm margins on all sides.
Font style: "Times New Roman" or" Times" is recommended.
Font size: 12 pt bold font is for title and 10 pt normal font is for authors' name(s), affiliation(s),e-mail address, main text and references.
File format: pdf  (max size 15 MB)
The template is available here and should be used.
Name your file as Last name of first author
In the body of the email, please also include the chosen topic and the first author's full name
Important dates
Call for Abstracts: September 23, 2019
Abstract submission deadline: December 16, 2019
Notification of Acceptance: January 15, 2020
Start of Registration: January 25, 2020
Early Bird Registration until: February 28, 2020
Conference date: 

NEW DATE! September 14th -16th, 2020, Lisbon, Portugal

Deadline for selected papers for SOLMAT: September 30, 2020
Publishing
Authors are encouraged to publish their results in Solar Energy Materials & Solar Cells, as part of a special volume. Authors who wish to pursue this option must send up to three additional pages with complementary results to the abstract, including a brief description and interpretation, for assessment. The document for the extended assessment must use the same format as the abstract, as an additional file.
Presenter guideline
Duration of the talks: 15 + 5 minutes
Presentations have to be handed in before the session starts as Powerpoint slides (ppt) or PDF (pdf) files.
The size of all posters should be in Din A0. Pins, tape, etc. will be provided.
The joint Si-Materials and CSSC workshops are hosted by the Faculty of Sciences of the University of Lisbon.
The joint workshop will be held at the:
Faculty of Sciences of the University of Lisbon (FCUL)
Campo Grande 016, 1749-016 Lisboa, Portugal
Local organiser joint event SiMat and CSSC
João Serra, FCUL, Portugal – Chair
Gianluca Coletti, ECN.TNO, the Nederlands and UNSW, Australia  – Co-Chair
José Silva, FCUL, Portugal
Killian Lobato, FCUL, Portugal
Guilherme Gaspar, FCUL, Portugal
Ivo Costa, FCUL, Portugal
Daniel Vilhena, FCUL, Portugal
Scientific committee
Gianluca Coletti (ECN.TNO and UNSW) – Chair
Ivan Gordon (imec)
Anis Jouini (INES)
Eivind Johannes Ovrelid (Sintef)
Martin Schubert (Fraunhofer ISE)
Mariana Bertoni (ASU)
João Serra (FCUL)
Reasons for the Si-Materials workshop
The Si-Materials workshop series target specific issues in the field of crystalline silicon materials for photovoltaic applications. The workshop presentations and discussion sessions rotate around this topic.
The workshop's main character is to be at the interface between silicon material technologies and cell- and module technologies.
History
The first workshop was organized in Amsterdam, the Netherlands, in 2008. The focus was on solar-grade feedstock specifications. At that time the poly-silicon shortage necessitated the redefinition of solar grade silicon and its specifications. The workshop resulted in a tentative and approximate standard set of specifications for solar grade silicon suitable for the fabrication of solar cells which were taken as basis for the discussion and the formulation of the SEMI standard on polysilicon issued in 2009.
 The second workshop was organized in Rome, Italy in 2013 and focused on the challenges for Si materials. The main debates were around mono- and multi-crystalline silicon from the different perspective of wafer, cell and module producers and customers in a market dominated by oversupply of PV modules. The outcome was reported in the editorial of a special edition of Solar Energy Materials and Solar Cells, Volume 130, November 2014, from page 629.
The third workshop was organised in Tempe, Arizona, USA. in 2016. The market situation has changed again. The PV industry was coming out from dark economical and financial situations. It was the time where new technologies were to be implemented to keep and further increase this positive trend. The focus was to discussion and debate over new technologies available and in R&D phase for the PV industry. In this market situation, an often mentioned topic was and still is the ongoing debate between p- and n-type silicon together with silicon defect mitigation processes. These topics was the core of the Si-Materials workshop 3rd edition.